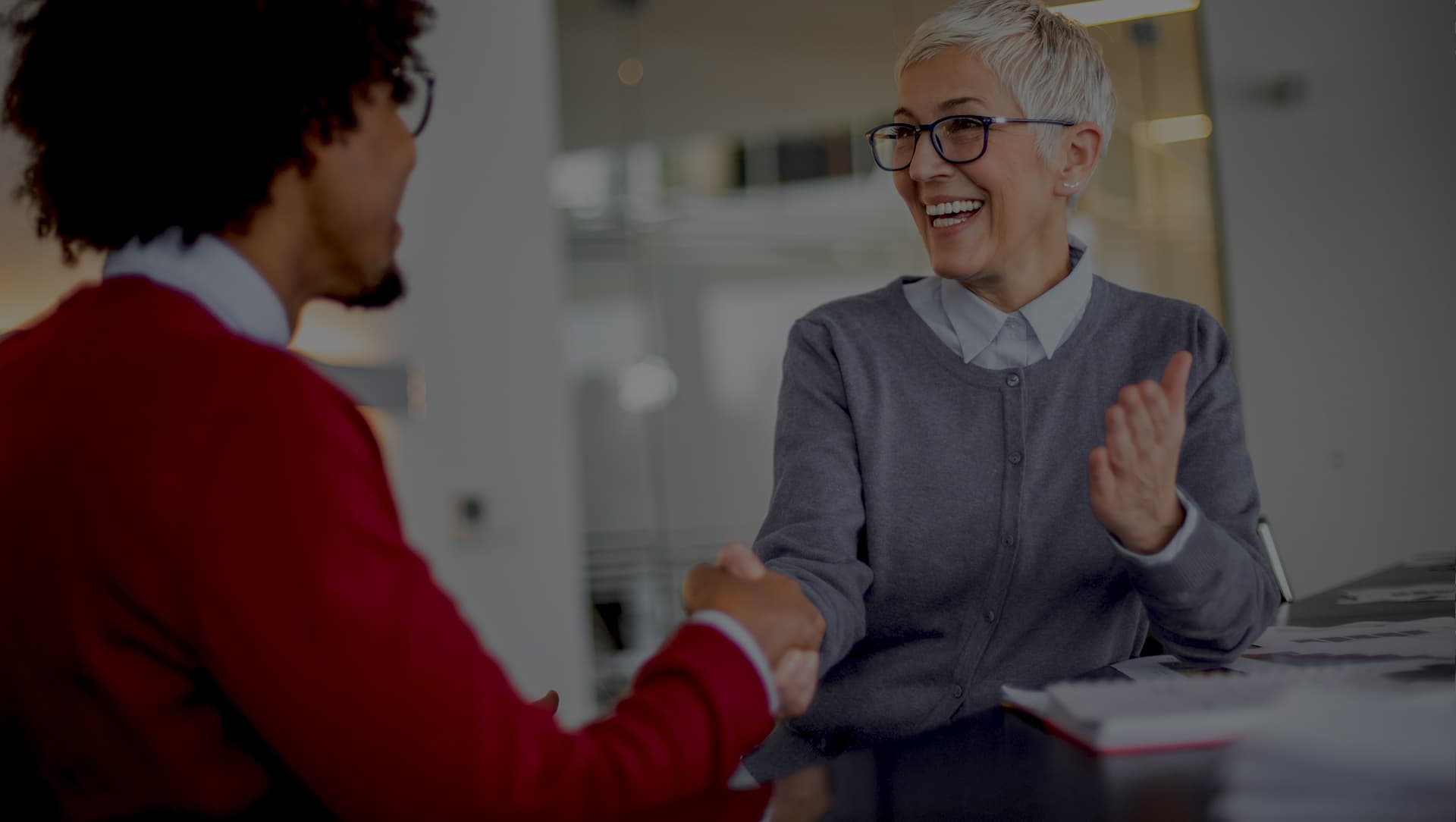 You
can

have a career or a "next chapter" you love
(No matter how old you are, how lost you feel, or how much time you think you've "wasted")
Learn exactly how to pinpoint a career that will light you up and create a plan that will make it your new (meaningful and deeply satisfying) reality, without limiting yourself by what's on your resume.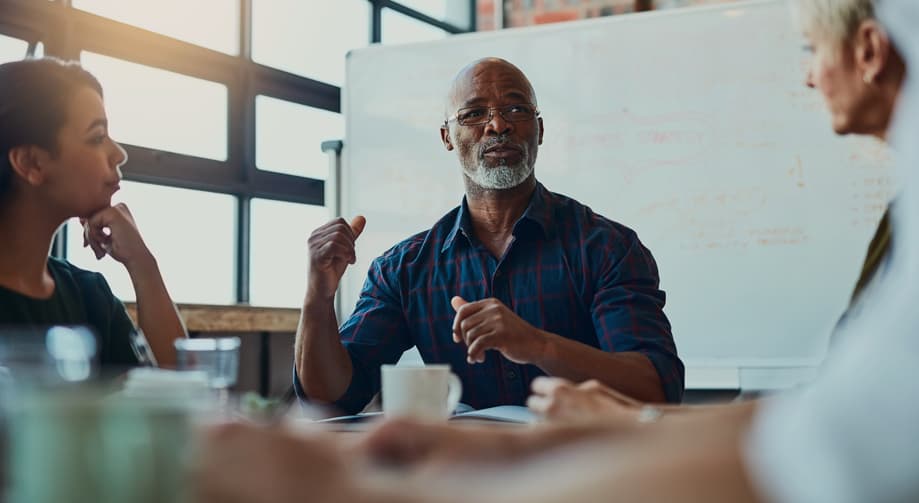 The Now What?® Experience
Based on a framework developed by pioneer career coach, author, and sought-after speaker Laura Berman Fortgang.
As a driven and inspired person, you've always wanted your career to
mean

something.

To be so much more than a "punch the clock" job, where you while away the hours, dreaming about the weekend.

To be so much more than a paycheck, a way to get health insurance, or one of the "necessary evils" of life.

To be so much more than the excellence awards and "gold watches."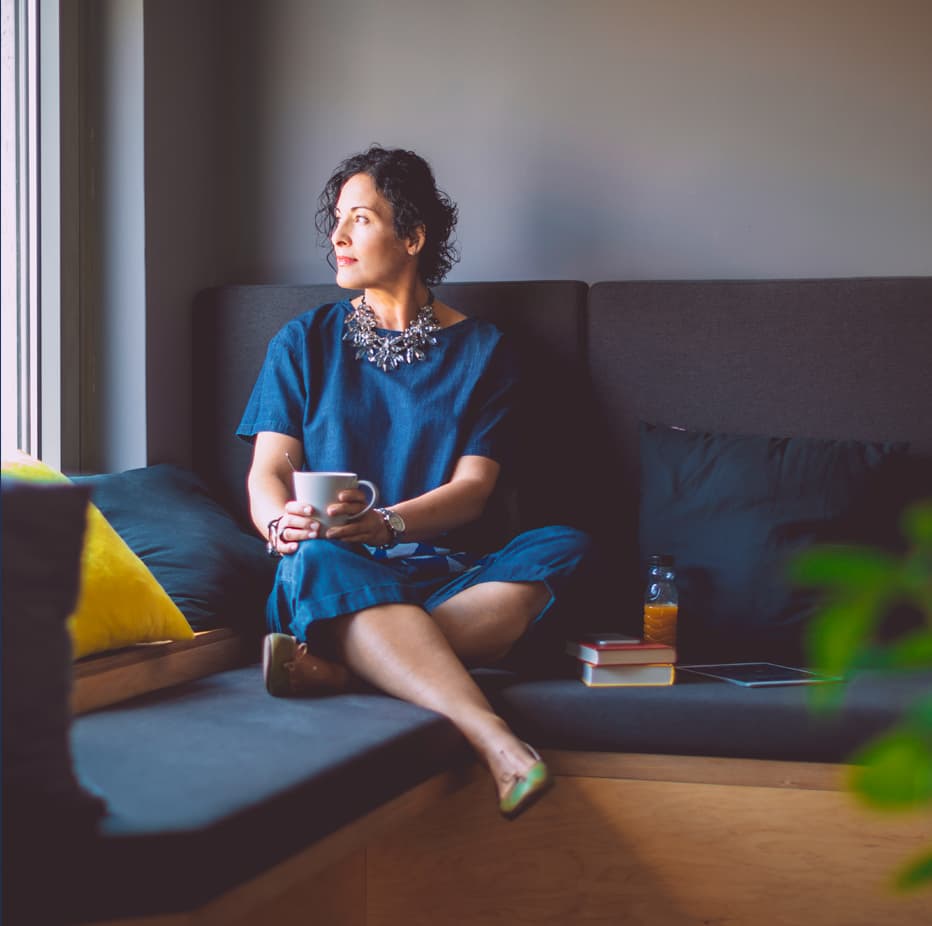 You can't stop thinking about
making a change

— to reinvent yourself and find a career or a "next chapter" that finally aligns your deepest passions into truly meaningful work (even if it's been decades in the making!)

You know that a well-aligned (and well-worked) career holds so much value and so much potential.
• It can be a potent source of satisfaction and meaning in your life, providing passion and purpose that is energizing and exciting.

• It can be a great source of growth, providing opportunities to learn, change, and develop into the best version of yourself.

• And, maybe best of all, it can be an amazing source of impact, allowing you to help, touch, and transform the people you work with and serve in any number of different ways.
That's the type of career or "next chapter" YOU want …one that taps all of that potential and really lights you up.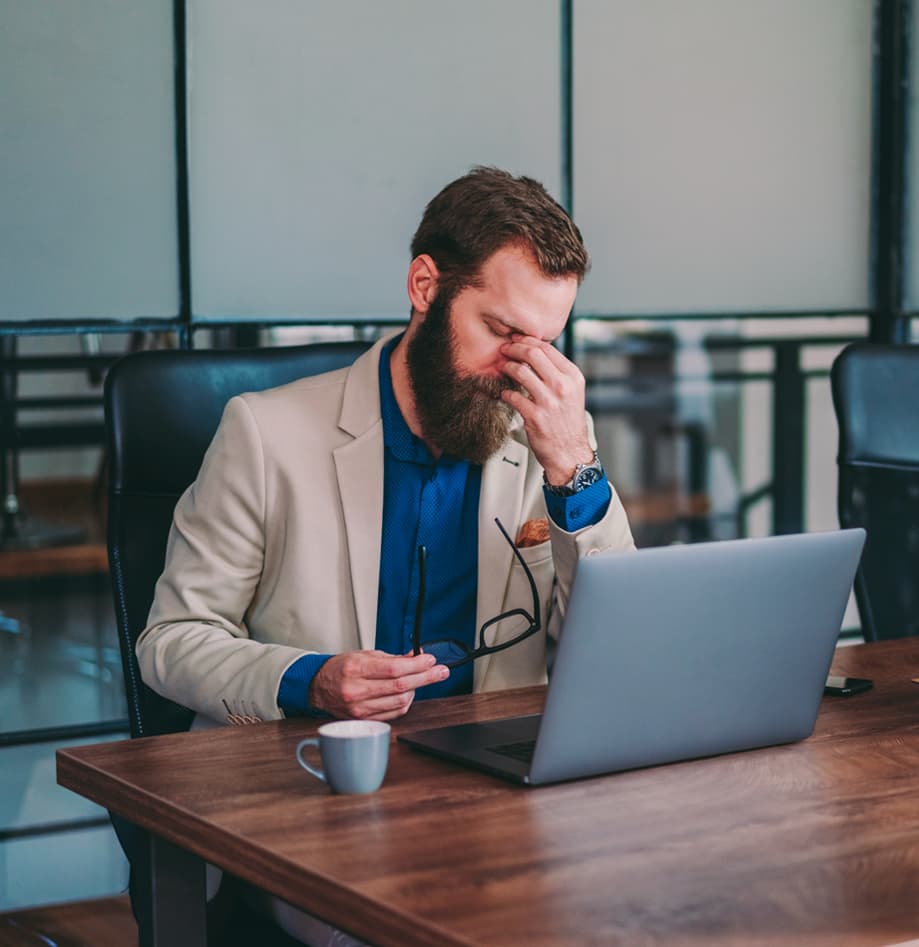 Your
only

question is: how do you find it?

You've been working for a while now and you've had some interesting jobs.

You may have tried out a few careers, each time hoping that it would be "the one."

And you may have even spent years (or decades!) developing and refining a particular set of skills—skills that are incredibly valuable by anyone's standards.

Yet despite your efforts, or attempts to pivot your career, you can't seem to find the meaning you're after.

It hasn't come from working harder, telling yourself that if you just get this promotion you're sure to be happier.

It hasn't come from being patient, convincing yourself that things will certainly get better with time.

It hasn't come from changing jobs, believing that with a better boss,  different co-workers or higher pay you'd finally find that "sweet spot."

And it certainly hasn't come by taking the severance package and staring at a blank schedule.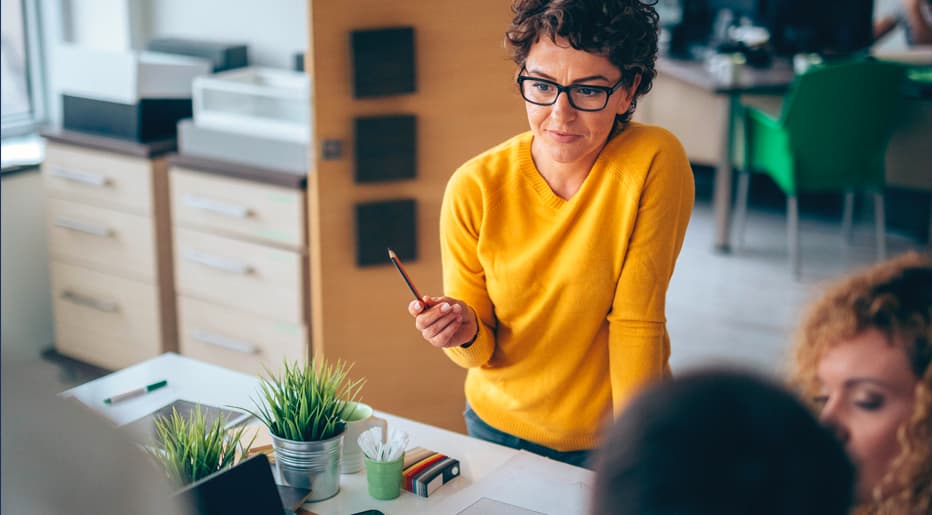 You're still here—in the same place—with the same nagging feeling that you're not on the
right path

. That work should be more.

It's frustrating, defeating, and (if you have to admit it) even a little scary. 

You've got one life, and time is ticking. You want to live it (and work it!) on purpose…for as long as you possibly can.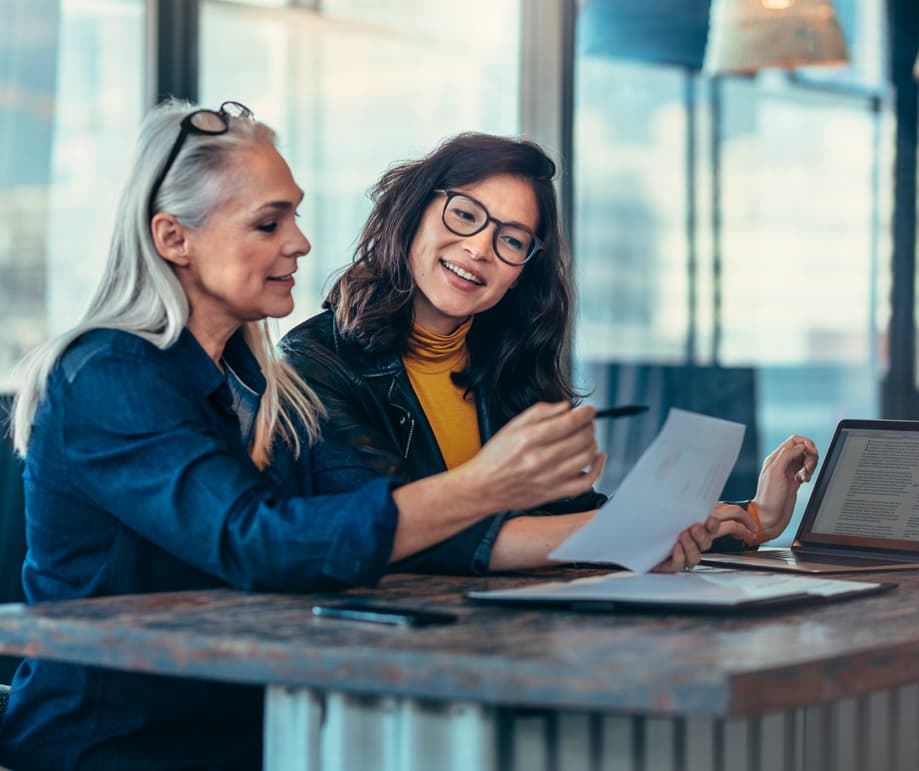 You wish there was a way to find the meaningful career or "next chapter" you were
meant

to have.

You yearn to experience the inspired excitement when your brain's buzzing with ideas for all the things you can try, create, or improve with your work.

To feel confident and empowered, knowing that no matter what challenges come up, you've got the perfect skills to meet them because you're so aligned with your purpose.

To know, at the deepest level, that you're in the right place and on the right path.

And heck, let's be real—you'd love to just be able to wake up on Monday mornings and not dread going to work!
Good news, my friend: all of that
is

possible.
The truth is you were given an old, outdated roadmap for career satisfaction—and you've been using it ever since.
A roadmap that focuses on what you "like" to do or what you're "good at"
A roadmap that focuses on your work history or where most of your experience lies
A roadmap that focuses on doing and not at all on feeling.
It's time to swap out that old, outdated roadmap for a top-of-the-line, fine-tuned GPS—one that's designed specifically to help you pinpoint exactly where your personal career fulfillment lies.
When you understand what it is that truly lights you up, inspires you, and resonates with your soul at the deepest level, you'll be able to identify the work that will bring you the greatest satisfaction and meaning—and help you make the impact on this world that you've always wanted to have.
Ready to learn how?

Introducing…
The Now What?® Experience
The Now What?® Experience is a 12-module course that flips common career advice on its head.
It does this by focusing on the following revolutionary truths:

What we're qualified to do isn't always what we're
meant

to do.

Your resume is a great representation of your work history, but not of your deepest passions, motivations, and life experiences. Tapping into your rich life history and marrying it with your current skill sets is what yields the most fulfilling work.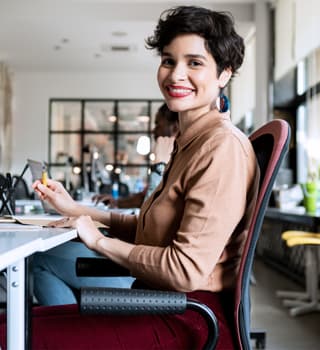 Meaningful work
doesn't

come from what you do. It comes from who your job allows you to be.

Many times the coveted job title we chase doesn't result in lasting happiness. When that happens, it's because the work we're doing isn't allowing us to be (and grow into) or truest selves. It's only when our work allows this that we feel aligned and fulfilled.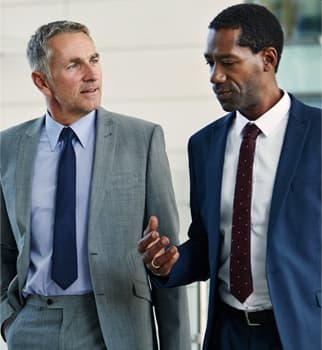 It's
never

too late to make a change that transforms your life.

No matter how long you've been working at your job or in a certain field, you deserve a deeply satisfying career. The sooner you identify what that looks like and embrace the necessary changes to make it happen, the more time you'll have to live it (and love it). Meaningful work is highly transformative, in all aspects of life!
Learning about—and embracing—these truths through the Now What?® Experience will set your GPS to its true north of career satisfaction success!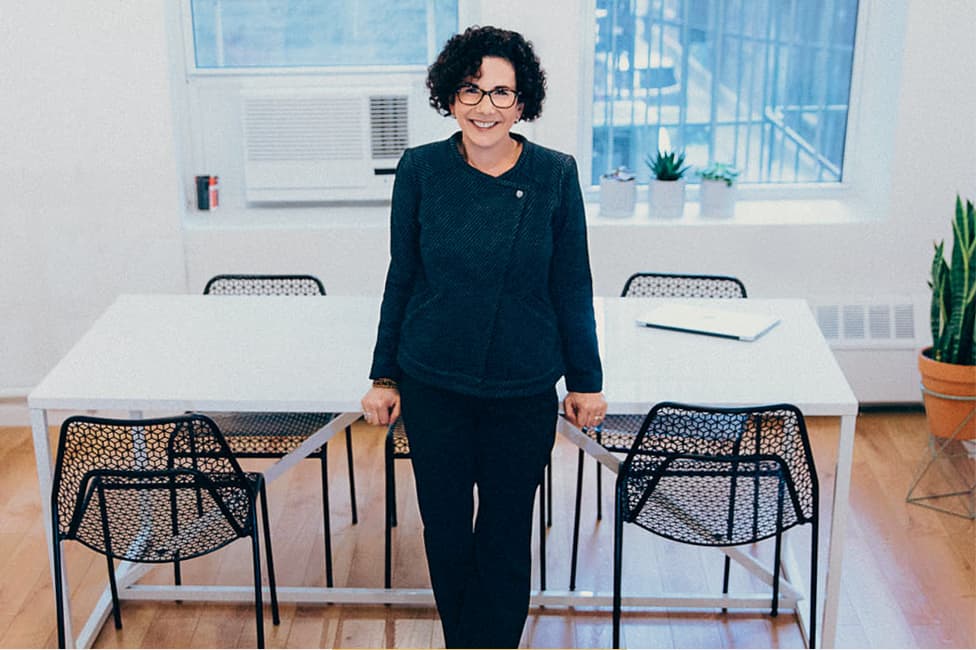 Hi, I'm
Laura

Berman Fortgang

…a Career Reinvention Analyst who wrote the book (literally!) on how to successfully transition to deeply meaningful work. I've been featured on The Oprah Show, gave a TEDx Talk that's had nearly 1.5 million views, and have been a sought-after speaker, author, and coach for almost 30 years. 

Through it all, I've learned this: change is only scary when you

don't have a plan. When you know how to create, navigate, and embrace change, you free yourself to step into a career that's aligned with your deepest values and passions, and infuse your entire life with more meaning and purpose. 

You can find a job you love—and The Now What?® Experience is designed to show you how.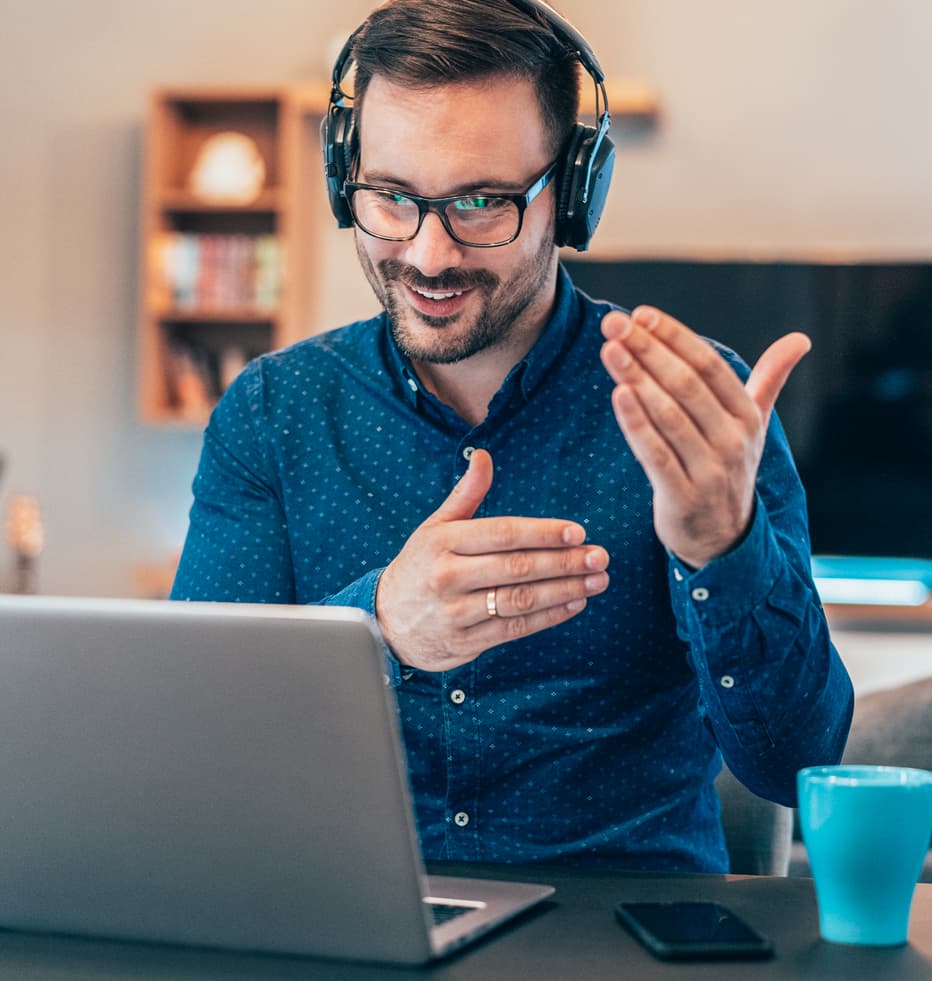 Here's how the Now What?® Experience works…
During the 12-module course, you'll be led step-by-step through the Now What?® Program process.

You'll receive the following …
• Recorded video lessons (46 total) that cover crucial steps in the Now What?® process.
• A chapter of my book Now What?: 90 Days to a New Life Direction to read.

• PDF downloads with exercises to support your learning.
The Now What?® Experience Breakdown
The Now What?® Experience is comprised of two key parts:
Part One


Understanding who you are
Part Two


Getting what you want
Here's what you'll learn in each lesson:
Module 1


What You Hate Gives a Name to What You Want
We'll kick off the program by analyzing what isn't working in your current reality, so we can start the search for what's next. 

By the end of Module One, you'll have a firm grasp on what is the real problem in your work and life—and a much truer, clearer vision of what you do actually want.
Module 2


With Every Gain, There is a Loss
The second module focuses on the important recognition that with any change, you need to give something up—and that may cause fear, guilt, or other tough feelings…even if you hated the job or situation you were in. 
By the end of Module Two, you'll understand what you're ready to leave behind, what the realistic process will be when you leave it, and the structure you'll need to support your transition.
Module 3


Most Limits are Self-Imposed
Next, we'll explore your limits—all those things you say to yourself to talk yourself out of making a change. You'll dig into which of those limits were chosen by you or society, and which ones have been really limiting or simply self-imposed.
By the end of Module Three, you'll see your limits in a whole new way—and have a plan to get past them.
Module 4


The Past Holds the Clues to the Future
It's now time to examine your past—and not the work experience that's sitting on your resume. You'll explore your personal history and recognize patterns, outdated motivation and the true meaning of old dreams.
By the end of Module Four, you'll understand yourself from a fresh vantage point, and be well on your way to reading the clues about what kind of work might finally light you up.
Module 5


Your Purpose in Life is Right Under Your Nose
In Module Five, we'll tackle the "purpose" question that you've probably asked yourself a million times recently, or in the last several years. You'll begin to explore not just you and your goals, but the global reach of how your life impacts the world for the better. When you do this, it's quite simply transformative!
By the end of Module Five, you'll understand how your past indicates your Life Blueprint® for the future and the types of actions and behaviors you can take to bring real meaning and purpose into your life.
Module 6


Your Purpose Needs a Vehicle
The time has come to start putting some form to all of the discoveries you've been making this far so we can start determining your next path. You'll complete a series of exercises that will make the process streamlined and manageable, not overwhelming or confusing.
By the end of Module Six, you'll have a solid idea of what your "now what" could be, as well as a realistic outlook about whether it's doable and/or desired.
Module 7


Your Criteria for Happiness: Is this Really "It"?
In Module Seven, you'll uncover what makes you happy. It sounds simple, but it's something that you must do in order to know how to BE happy—in work and life. To do so, you'll spend time exploring your needs and your values, and what you need to do to make sure both of them get proper weight.
By the end of Module Seven, you'll have defined a happiness criteria that will allow you to see what paths you could take that would truly feel good.
Module 8


The Bottom Line is the Bottom Line
Part Two of the program begins in Module Eight, and is all about money. You'll take a deep look into your finances so you can assess what you need in order to pull off the change you seek—and what is and isn't realistic. You'll also explore the limiting beliefs you may have about money that are holding you back.
By the end of Module Eight, you'll see your financial situation clearly and be able to assess—realistically and with zero guessing—what you need to make your next chapter possible.
Module 9


Life Often Does Imitate Art: Write Your Own Fiction
In this module, you'll spend time doing a little day-dreaming, fiction-style. You'll use the creative side of your brain to write fictional scenarios about how you might get from where you are now to where you ultimately want to be.
By the end of Module Nine, you'll be well on your way to seeing what's possible and start germinating the seeds that will grow into real opportunities.
Module 10


Put Yourself in Opportunity's Way
Up until this point, you've prepared the landscape by doing the imaginary work, and in Module Ten you'll begin to put yourself in opportunity's way and start moving into your new direction. You'll learn how to look for synchronicities, pay attention to your intuition, and—most importantly—take action on what it's telling you to do!
By the end of Module Ten, you'll start to act on your vision and ideas for your new path and will most likely already have seen some amazing changes!
Module 11


You Don't Have to do It Alone
Module Eleven focuses on ensuring your success. You'll think about the support system you need to have around you when challenges arise, as well as how to set boundaries and keep naysayers at bay.
By the end of Module Eleven, you'll understand what support looks like and feels like to you—and how to design it to ensure your success.
Module 12


Following Your Life Blueprint®
In this last module, you'll prepare to continue the momentum you've built throughout the course, so you can keep transitioning onto your new path. 
By the end of Module Twelve, you'll take all of the clarity you've gained—as well as the strategy following your life's unique blueprint—and be ready to implement it into your life, again and again.

If you were to
hire me

for private career coaching to take you through the Now What?® framework, my current rate starts at $9K per coaching package. 
When you join The Now What?® Experience, you get all of the same tools, exercises, and expertise I use with my private clients for $497!

That's an amazing savings—all while completing the course without setting foot outside your front door.

The next Now What?® Experience – join us!

Ready to
finally
find a career or "next chapter" you love and feel fantastic about your work?
The Now What?® Experience – join us!
COVID has had a lot of us re-thinking our priorities.
Ask yourself:
What does it cost you emotionally to stay where you are?
What is it worth to you to find your perfect work that's meant for you?
What would be an ideal outcome of our 12 week experience?
Let's bet on you and get you moving!
JOIN the Now What?® Experience:
12 video modules with over 46 instructional videos (6-10 mins each)
Most up-to-date handouts and exercises (not available in the book)
E-book of Now What? 90 Days to a New Life Direction
$497
Click Here to Start Your Experience
JOIN TODAY!
Sign up now for your Experience.
You'll be on your way to clarity, direction, reinvention,
and career SATISFACTION!