Today's question comes from a member of our community in Washington, DC who participated in a recent Community Call, and is answered by Laura.
Question:
During the last few months, I've been doing some soul searching.  Since graduating law school three years ago and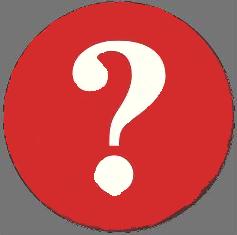 working as an attorney, I realize that  I'm not sure I want to continue in this field.  Because I haven't been at it that long, I figure if I'm going to make a change it's a good time to do it.  I have a couple of ideas and am researching them.  How do you know when you've found the right field?  When I consider options, am I turning away because I know it in my gut or out of fear?  Sometimes, I'm interested in an option but I think to myself:  Am I really going to throw this away?
Answer:
Good for you, that you've been researching options proactively.  The sheer process of elimination will help.  It's important to be able to tell the difference between fear and "this isn't right for me".  When I hear people say, "Am I really going to throw this away?" I know it's about fear.  You've invested a lot of time and money into your legal career — be assured that none of it will be a waste.  From your description of the options you're investigating (combining law and international education), it sounds like you haven't yet exhausted the possibilities. 
Check out Chapter 2 in Now What?®, to help you see what you're taking with you as you move from this role to the next.  And Chapter 7 will help you get specific with your values and needs so that you can starting matching them to the different careers you're evaluating.  Don't give up!  You're doing all the right things and asking the right questions.