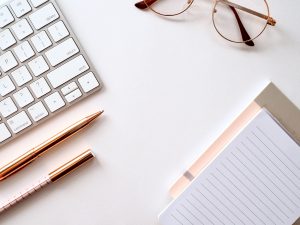 The pandemic shut down was hard for so many people including people I know personally.
For me, it was fraught with challenges but turned out to be one of the best years I've had in a long time.
I shed 32 pounds after gaining 19 in the early months of the upheaval. Most of my work that required travel, public appearances and many active negotiations all died out to nothing. I am fortunate to have coaching clients consistently and as crushing as it was to see my young adult children have the most exciting years of their youth brought to a complete halt, it was a treasured gift to have everyone under one roof for 18 months.
So many people contemplated their work and lives with the extra time at home and I'm not any different. Instead of drowning in anxiety about what I had lost and what the future might look like because of it, I decided to make a HUGE assumption that catapulted me into clarity and action and I'm so, so happy I did.
I said to myself: "SELF!—Proceed like none of it is coming back."
I transformed my Now What? Coaching business, producing and delivering a new online version available to more people than I could possibly serve one on one  in my coaching practice. I've given work to the coaches I've trained to use my methodology as a result and we've doubled the business. (Oh, and the other work has come back too!)
But here is what I really want to tell you.
I'm starting a second business. I'm not giving up my career coaching work nor the company that houses it. I am adding on something that I haven't done since my early days as a founding member of the International Coaching Federation: serve coaches.
82% of talented people who train as a coach, quit within two years. As an ex-actor those numbers hit me extra hard because they are way too close to the numbers that the actors' unions report about the percentage of members who don't work. That is UNACCEPTABLE to me. I have 27 years of experience and I'm preparing to share everything I know that has allowed me to sustain a profitable business through three huge economic downturns, the game-changing world of social media and more that is not worth dating myself over.
Every downturn in my business and life has become a catalyst for new growth and discoveries. They are not fun or particularly joyous and they can be outright painful, however, the sooner we mourn the loss, the sooner we can innovate. I invite you, if you are in a valley, to adopt my question above: "What if it (the industry, the job, the money or even a person) is not coming back? Stop waiting and start moving.
I'm pumped up about my new offerings coming up and look forward to continuing to serve all you Now What?'ers who have stuck with me over the years!