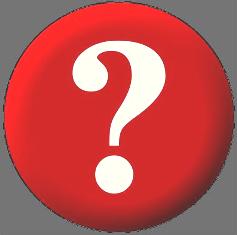 Today's question comes from a member of our community in New Jersey who participated in a recent Community Call, and is answered by:Laura Berman Fortgang.  
Question:
Hi, Laura.  Like you, I'm an alumna of Montclair State University.  I was the first one in my family to go to college and after I graduated, I realized I had no professional models to look to.  Rather than work with children, which was my interest at the time, I became a secretary because I was able to make more money.  But now, I got laid off and I'm wondering where to go from here.  At this point in my career, I enjoy working with adults.  I have a 21-year old daughter and I'm not sure whether to go back to school or look for work elsewhere.  What do you think?
Answer:
I want to acknowledge you for the paths you pioneered in your family and  for modeling to your daughter what's important in the world.  Of course security is important to you, but being laid off is an opportunity to change.  Just like the stock market corrects itself if it goes too far one way or the other, a lot of people now are getting to correct course as well.  If doors are not opening in secretarial jobs, for instance, maybe it's now time to get to do what you want to do, after having done what you had to do.  I can hear in your voice that you're a poised person and that you have a good personality and an honest work ethic, so remember to build on these things.  This may mean meeting people in person, networking, and talking to people you already know vs. just sending out resumes. 
See what other opportunities might be available and launch a multi-faceted work campaign.  Sending our resumes is not enough.  Paper doesn't work as well as meeting people does.  When you get out there and meet people, you'll be able to make your own opportunities.  For example, you mentioned that you work as a volunteer to teach English as a second language.  Do they need a program coordinator or other person on their staff?  Think creatively.   Every industry has people they need in support roles.  See what you might find just by being more aggressive.  Allow yourself to dabble, to try some things.  You're going to have to get outside your comfort zone and when you do, just remember that discomfort = growth.  Go out and shake some hands.