The post-conference photo of the office staff on Instagram had two people on the farthest right and left cut out of it. Was it a purposeful slight to those people or did the person who posted not know how to use the feature where you can pinch the screen to fit the whole photo in?
Should this be the making of an office drama? You get to decide.
Drama prone people will jump to the conclusion that fits their narrative and fears and be certain their interpretation is correct. They will begin to spin out about it. They will gossip about it, act out emotionally and perpetuate the drama with retaliatory action or building resentment, and they will poll others to gain consensus that their interpretation is correct. People who notice the photo but have no interest in drama might make another assumption or ask the posting party if the edit was intentional and help them learn how to do it properly the next time.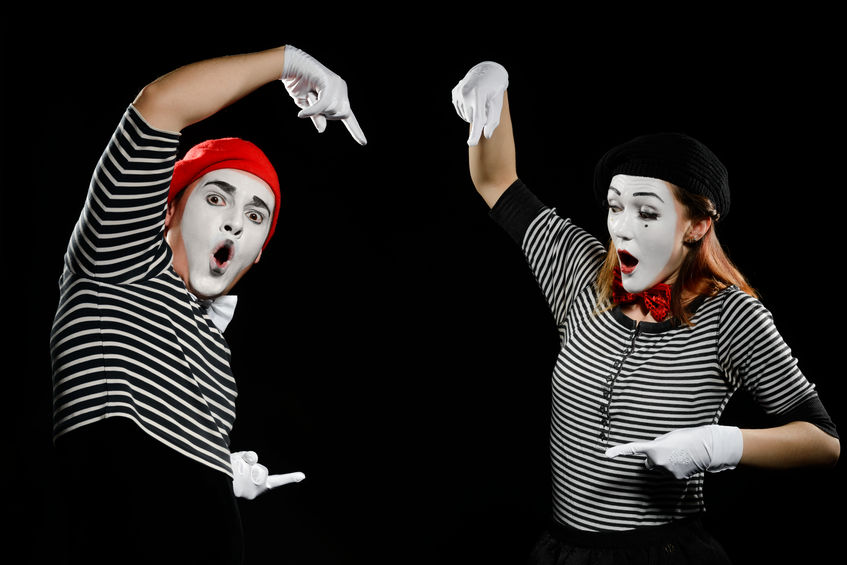 If you love drama, gossip, feeling "in the know," feeling powerful by building negative narratives about other people, then you either belong in politics or enjoy the adrenaline high you get from the feeling of temporary power (or both!)
This drama dynamic exists in families, workplaces, schools, social clubs, houses of worship, charity boards, volunteer groups—anywhere people gather and have to work together on projects or share common goals.
Think about it. Where would you rather spend your time? Moving a project forward or hunkering down in a gossip fest? Hey, I get it. Sometimes gossiping is fun, but let's get serious. Ultimately we want the successful outcome of a gathering, endeavor, project, or contract.
How do we accomplish that? It's simple; stick to the facts and question your interpretation of them.
Fact: The project is not on schedule
Interpretation A: Johnny is not doing his part
Interpretation B: Nobody cares as much as I do
Interpretation C: There isn't timely or even enough communication between team members
Interpretation D: This is a disaster and there's nothing I can do
Interpretation E: Maybe there is something going on with one of the team members personally that is affecting their performance
One fact, multiple interpretations. Usually the facts are pretty clear to all parties. It's the interpretations that create the problem. We all filter what we see through our own perception based on our make-up and experience and level of personal growth. There's a very simple solution: Ask questions. Get a handle (without accusations) on what is going on. Not everyone will be truthful, especially if asked a direct question, but you can overcome that.
Here's a formula: Deal with the FACTS

Fact: Get everyone to agree on the fact—Do we all see the same thing? i.e. the project is not on schedule
Assumption: What are we assuming about this? What interpretation is dominant?
Check: Are there other interpretations we can assess or discuss?
Target: What do we need to do to adjust (without BLAME) and what action can we agree to moving forward?
Set: Set new targets, goals, make agreements and explore consequences of not meeting the next benchmark
Go! Move on. Be done. Don't entertain the gossip or the drama. Don't take the bait and get caught on drama's hook. Your team/committee and the outcome of your project will be better for it.
The Instagram post? Fact: A couple of people were cut out. Assumption: Choose the one that moves everyone forward. Stop the drama in its tracks.
You're welcome.
Small minds discuss people.
Average minds discuss events.
Great minds discuss ideas.
Eleanor Roosevelt