by Now What?® Coaching Founder, Laura Berman Fortgang
For at least two years, I have been seeing a pattern in career transition clients that has confirmed a theory that I have relied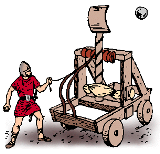 on for a long time. It seemed that every time a client was really at a standstill in the progress of their career or even their job search, the key to reclaiming momentum and positive results was to pick up a piece of their past passions and add it to the current mix.  Reinventing by including a forgotten piece of a person, seemed to unlock the doors to luck and results.
Recently, I could even add myself to the list of anecdotal evidence.
This year started with a slow drag.  A long time employee had to leave suddenly and one of my children had to spend time in the hospital (all is fine).  It was not the momentum I had anticipated.  Once I finally surrendered to the inevitable pace, I had some time to think and I recognized that I wanted to have a lot more fun with my work.  A series of ah-ha's finally coalesced to one big volcanic flash of understanding.  I needed to bring a huge piece of my past that had been put aside happily for seventeen years into the present.
You see, at the top of the year I had also treated myself to performing in my first musical in almost twenty years. It was more fun than should have been legal, and although I never consciously thought I missed performing because speaking fills that need for me, I realized I had left way too much of that part of me behind.
The ah-ha then was that I needed to include this in my plans moving forward. I did that by creating three new keynote speeches that included theatre within them instead of my normal, expert-based talks which always included humor but I did not 'act' in them.  Within days, I wrote a blog post based on one of them.  In less than 24 hours, I was asked to speak the following week on the topic and two more bookings of the other new keynotes followed.  In a month's time, two former speaking clients came to me to book me for events, one of them choosing one of these new topics.  The speed and momentum at which this all occurred was monumental.
The doors flying open and the 'yes's' that have ensued are too numerous to list here, but suffice it to say, it has been a welcome infusion of energy, satisfaction and money. Certainly, I also interpret it as a sign to keep moving forward with this new direction.
This is what I know to be true for many of our Now What? clients.  Reinvention today is not about pulling a new idea of the sky, but rather, about folding a forgotten piece into a new form that matches who you are today.  You must identify what that is and engage it now.  Let us know if we can help.