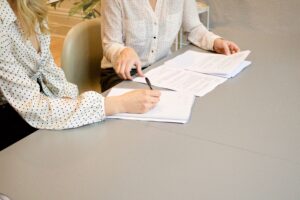 Maybe it's being critically aware that I'm part of the sandwich generation or maybe it's my heightened sensitivity brought on by the war in Ukraine, but the pain of those edging towards the end of their usefulness to the workplace is top of mind.
Few of us will be wealthy enough and most of us will be healthy enough to not fully retire at the traditional time. Even though retirement is a wonderful, hard-earned privilege, there are many people who want to work after they reach retirement age in some way to give structure and meaning to their lives. Not only are we living longer, saving is harder in our ever-more expensive world, but with that said, it's also due to how lost people become when they are no longer 'needed' or stop contributing in a way that honors what they are capable of.
My father was made redundant eighteen months short of retirement in a company he worked at for 32 years. Dad was lost for the next 25 years. His identity was that job, the money he made, the travel it included and being needed somewhere every day. He dabbled in a couple of things before he gave up completely, but he was gutted.
My mother worked her whole life and was proactive and strategic. She fulfilled a life goal to go to college and graduated with her bachelors at age 54 and a master's degree a few years later in library sciences, thanks to her company's tuition reimbursement plan, which set her up for her post-retirement career. She loved her work at the library until a bout with cancer and the rough medical treatment made it hard to hide a slower pace at work. Once she was done with treatment, her library boss systematically cut her hours until she was rendered useless and let her go. It was crushing and the loss took its toll on her self-esteem and health.
Employers want productivity and getting their money's worth. I get it. Yet, how can we reinvent society to allow for people of all ages and capacity to participate in work that matters to them? It's not just about money. It's about structure, meaning and identity. It's so important to mental health and physical wellness. It makes for happier people and families.
We only have to look at Japanese culture to know it is possible. Older workers are paid higher wages and were guaranteed employment for life. Pairing older and younger workers for skill exchanges have been run as social experiments. Respect for elders is the norm. Children care for parents. Nursing homes are for abandoned people.
The movie, THE INTERN, starring Robert DeNiro and Anne Hathaway, illustrated how younger workers, especially in leadership roles, dismiss older people, unable to imagine them adding value. The drama unfolds in a way that the dismissed older worker, the intern, later becomes the boss's wisest advisor.
Mentors, company historians, partners in systems innovation, problem solvers, trainers—- how can we evolve work so that we value experience? It may not be for everyone, but wouldn't it be nice to know you'd never be irrelevant?
The way I see it, we evolve as a society this way or we start training kids that career planning is lifelong. There's a first one, a pivot or two, an upward trajectory and then the homestretch of contributing until you can't. Retirement? It'll be available or desirable for less of us. Meaning and contribution are major drivers when health allows for participating in society.
What do you think? Do you dream of a leisurely retirement? Do you think about that chapter as another working iteration?
Please comment and let me know.