There was a time when I thought business and pleasure didn't exactly mix.
I was all about getting work done, checking off lists, and doing an excellent job.
Even in my theater days — where fun was had by all — I tended to stay laser-focused on the job at hand.
But over the years, I noticed something interesting: some of the people I admired most knew how to have one heck of a good time while taking care of business.
So I started allowing myself to loosen up and to have more fun … and it changed everything!
These days, lots of folks seem to have a case of the blahs — not quite depression, but they're feeling uninspired, especially when it comes to work.
Employers are grappling with low employee engagement and can't get workers to step it up.
Needless to say, we've all been through a lot over the past few years and continue to deal with ongoing uncertainty. Burnout is more than a buzzword; it's a reality I hear more and more about every day.
So what to do? For one thing, we must start making fun a priority. I'm not saying it's a cure-all, but it's certainly a potent treatment.
That hit of dopamine it provides can have a powerful impact.
It drives focus, boosts motivation, improves executive functioning, peps up productivity, and enhances satisfaction — just what the doctor ordered for business and success with less stress!
We're all familiar with the phrase "work hard, play hard," but we're less familiar with the idea that play primes us to do better work.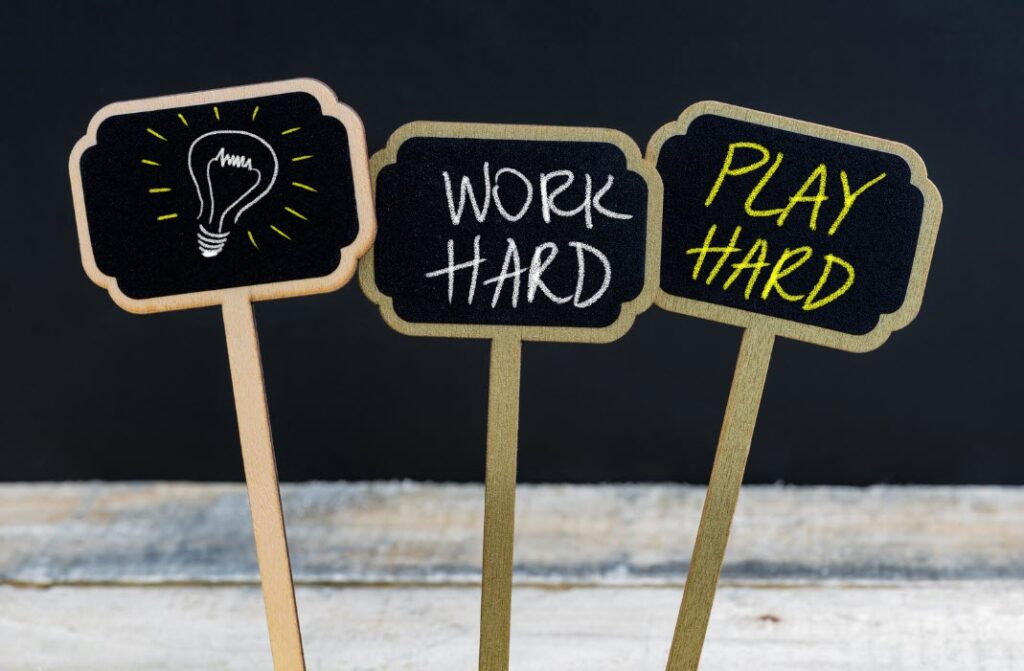 I used to think you should wait until your work is completed to play, like eating your dinner before having dessert. But it turns out that giving yourself a dose of dopamine first is the way to go!
Here's how I like to think about fun; it helps you…
​Forget
​Unnecessary
​Nonsense
Go ahead and feed your soul, remember your zest for life, and then do what you've gotta do.
Last week, I was chatting with alums of our Now What? Experience, and we talked all about how much fun matters.
One woman had been in a bit of a rut, so she decided to revisit the athletic days of her youth. Get this — she joined a basketball league specifically for women over 50, and it was far more than a good workout. She had a BLAST, and as a result, started showing up differently in her business.
I had my own version of this last year, revisiting my theater days. I did the musical Bright Star for community theater. The JOY this experience brought me was incredible, and everyone noticed how much it bled into my work. (I was nominated for a best actress award in the local theater circuit, which cracked me up because I did the show for FUN, not for recognition or accomplishment—is there a lesson there?)
What would bring YOU joy?
Spending more time on the golf course?
Playing the piano?
Getting into the woodshop again?
Creating art?
Having more sex?
If you're in a bit of a rut and want your motivation and productivity to pick up, I encourage you to have more FUN!
When I work with people on career clarity, one of the first steps we take is to ensure life isn't so stressful and horrible that it clouds your thinking. Fun, fun, fun!
To dopamine!