Sometimes the dream is just to be in the game. And, sometimes the dream requires sacrifices – giving up on other dreams along the way (can you imagine giving up a chance to be in Lion King on Broadway??), taking odd jobs to make this one a reality. For these two, the dream was not of gold, but simply for a chance to be in the Olympics.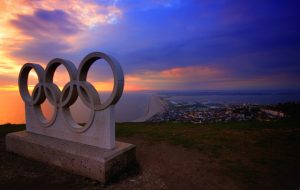 Here's how they made their dreams come true!
What dreams lie awake within you?
How the salesman and the actor came to live their crazy skeleton dream