Finding herself (not unexpectedly) laid off, this young woman could have laid down with her tail between her legs, dog tired, and cowered in the corner.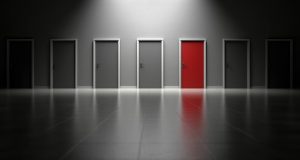 Instead, she perked up and realized it for the opportunity it was – a chance to make her part-time venture a full-time career, and one that she loves at that!
Turns out she was a lucky dog after all!!