When I talk to folks about making their next career move, I'm often met with an imaginary roadblock. At this point, I've come to expect it.
This phantom obstacle comes in the form of a prerequisite they've conjured up (one that doesn't actually exist) — an unmet qualification, a missing credential, or insufficient experience.
It's something they perceive as necessary, and it stops them from moving forward.
But the reality is, they're usually just counting themselves out. They become their own gatekeeper.
Don't get me wrong …
Sometimes a job requires a legitimate credential, as it should.
You wouldn't want to board an airplane with a pilot who hasn't completed the requisite number of flight hours. And you certainly wouldn't trust your life to a surgeon who dropped out of medical school.
But for most careers, almost anything goes.
With enough creativity, confidence, and tenacity, you can usually chart your own course … within reason, of course.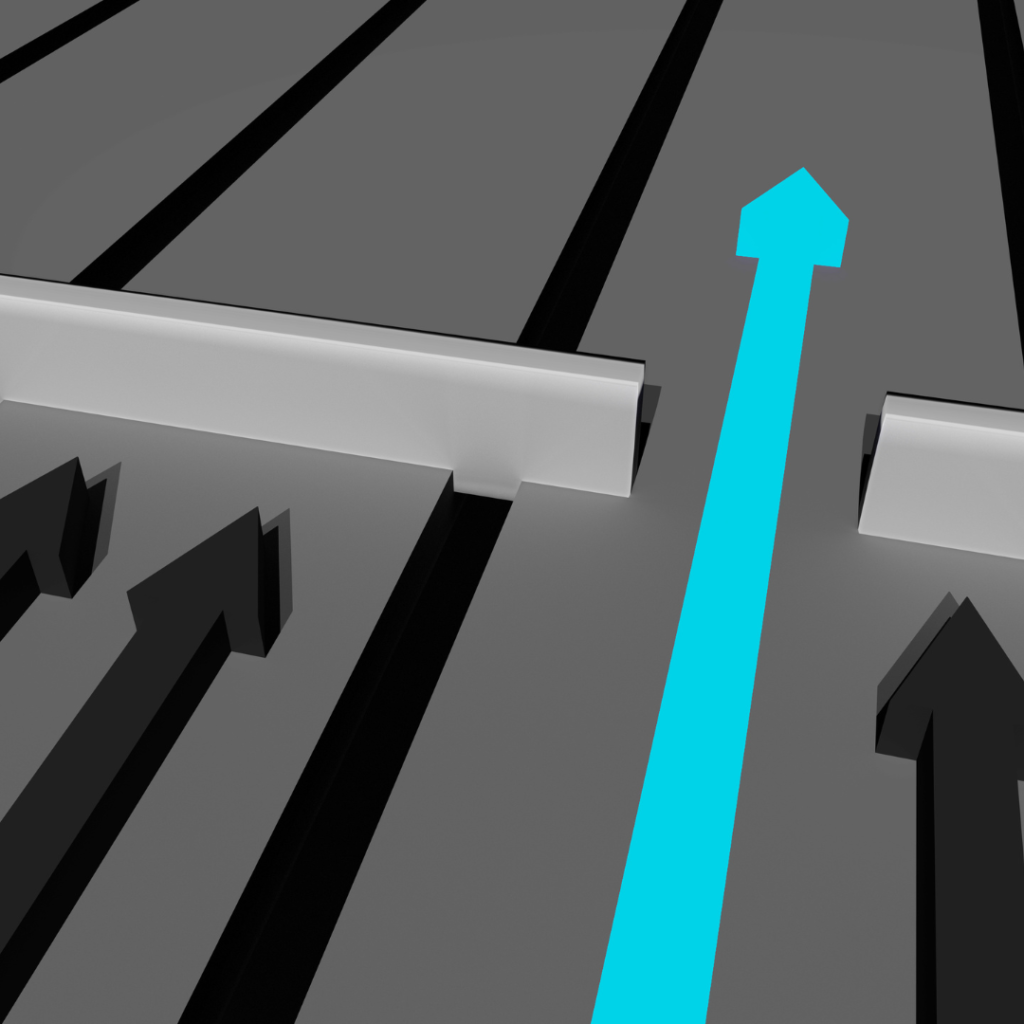 Letting a self-imposed prerequisite block your path is self-sabotage.
"They'll never promote me to director without an MBA."
"I need a C-suite title before that firm will even consider my resume."
"Nobody's going to hire me as a developer without a computer science degree."
Sound familiar?
Not too long ago, I was working with a client who was eyeing a VP position. She felt up for the challenge but was convinced she needed to reach for a lower rung on the ladder first. I encouraged her to go straight for the executive level role … and she landed it — just like that!
I often work with entrepreneurs who tell me they're expecting to make about 600k but hoping for a million. I tell them to run the higher numbers, take million-dollar action, and go for it.
It's like the Norman Vincent Peale quote:
"Shoot for the moon. Even if you miss, you'll land among the stars."
Even if you don't reach your stretch goal, you'll find yourself closer to where you really want to be.
Looking further down the road means seeing past the imaginary obstacles and roadblocks you've placed in your own way.
Bottom line: GO BIG!
And if you start second-guessing yourself, check for that slippery slope of self-imposed prerequisites.
Are YOU getting in your own way?