In my line of work, I get to meet a lot of interesting people with interesting stories.
We're talking about career change and personal growth, so these stories often include tales of facing obstacles, reevaluating priorities, and starting or scaling a business.
I coach folks throughout their journey, so we're meeting at various stages along the way.
Sometimes they're working a corporate job with dreams of making a side business their full-time gig.
Sometimes they've started a business but hit a plateau because they have too much on their plate and not enough help to get it all done.
And sometimes they're somewhere in between…
We're all grappling with various questions and challenges, and that's okay — as long as we're willing to ask for guidance, help, and input from those who are a few steps ahead.
No matter what it is, there's always someone who's been there, done that, and can make the next leg of your career or business journey easier for you.
A couple of weeks ago, I had the opportunity to sit down with Sadie Prestridge — founder of Prestridge & Co., an Executive Virtual Assistant agency.
An interesting person with an interesting story, I invited her to sit down with me and chat on my weekly Friday Focus. (You can catch me Fridays at 10am eastern on my Linked in Profile, Instagram (@LauraBFortgang) or our Facebook Group HERE)
You won't want to miss this conversation — Watch in our Facebook Group​
​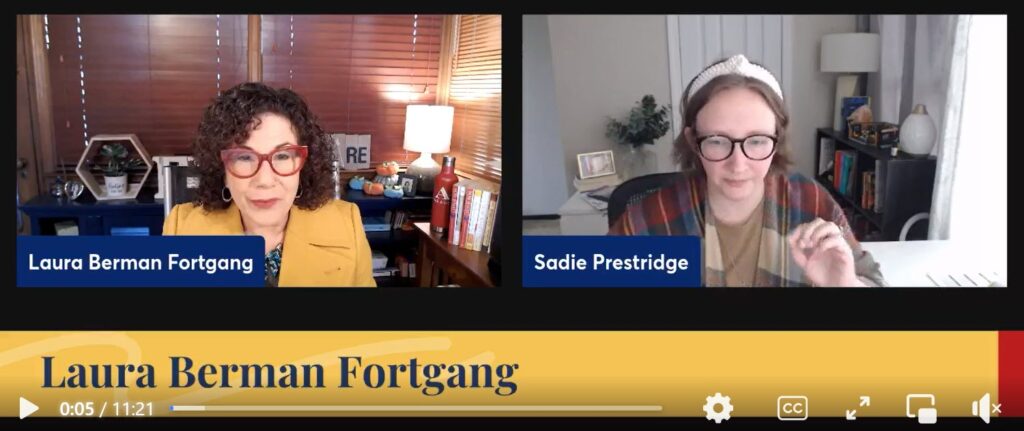 If you're a business owner, feeling overwhelmed by all of your to-do's — and not even sure what to do day-to-day to grow sustainably — here's a tip: you have to hire help before you need it. It's the only way to level up without coming unglued!
This is the often-overlooked secret behind the success stories you hear about.
Sadie shared some fantastic, practical advice that will help you identify, prepare for, and find the kind of support you need.
Only familiar with task-oriented virtual assistants? You might be surprised by what an executive VA can do.
If you're working a day job, looking to quit, and wondering what it really takes to go out on your own, Sadie also shares the behind-the-scenes scoop on what it took to get her agency off the ground (sans the phony overnight success nonsense we're all so sick of hearing). I think you'll find her story inspiring.