I don't have to tell you we've all been through a tough few years.
Collectively.
Like me, you've probably had some personal things going on individually too. But the shared experience of a global pandemic, political unrest, economic uncertainty, and more is clearly taking its toll on us.
The zeitgeist is groaning about BURNOUT, and the grumble keeps getting louder.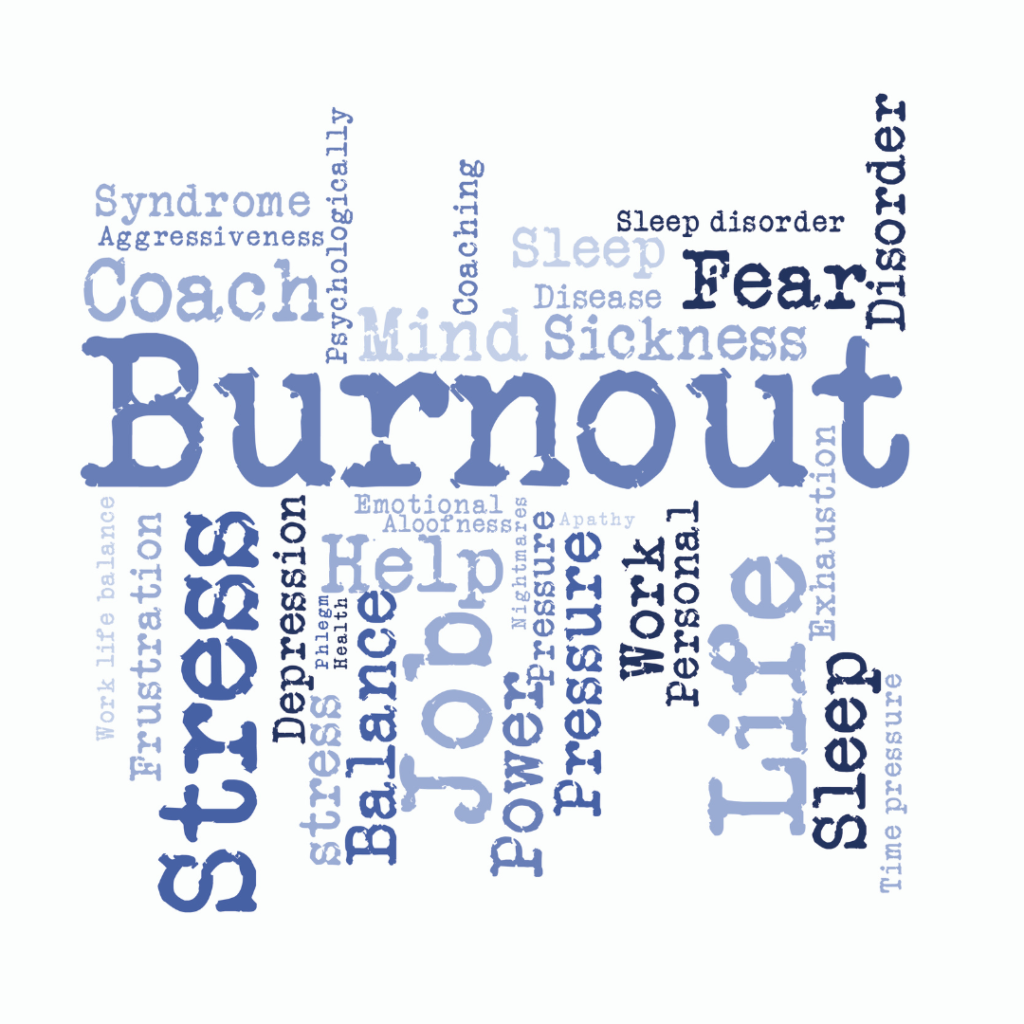 The Great Resignation, the "return to office" push, quiet quitting, and the looming recession (or not?) are all symptoms of and contributors to this aggregate fatigue.
Burnout is on everybody's mind. If you're not suffering from it, you know someone who is.
I haven't been quiet about the fact that it hit me hard in 2022. Even with all of my awareness and tools as a Master Certified Coach, it was rough.
Fortunately, I was able to recognize what was happening and knew exactly what to do. But I learned some valuable new lessons too.
If you find yourself struck with a bout of burnout, here's what you need to know to cope and hopefully avoid it in the future —
1. You can't outrun burnout. ​
Once you're crispy and toasty around the edges, working harder to overcome it won't work. You have to accept it and surrender to the idea that some balls are going to be dropped. And that's okay!
​​
Being in a prolonged state of fight or flight means your nervous system is shot and you're heading into adrenal fatigue. You have to focus your remaining energy on healing. (Google: "how to heal adrenal fatigue")
Eating nutritious foods, moving your body, spending time in nature, and meditating can make a tremendous difference in supporting your physical and emotional health.
2. You must ask for support. ​
Not getting the kind of support you want? Chances are at least some of the people that seem to have abandoned you are having trouble coping too, or they simply don't know what to do.
Ask for the help you need; be specific. You'll find that folks often step up … but only when you call on them. Let them know when, where, and how to show up for you.
The calvary may not be coming to your rescue, but you'll have more help than you had before the ask — enough to take some of the pressure off.
3. Stop overperforming. ​
All too often, we set unsustainably high expectations for ourselves, and people come to expect us to go above and beyond. But the reality is, we're overdoing it in ways that are just not necessary.
It's time to focus on what really makes a difference — in your job, your family, and all aspects of life. Drop the perfectionism and embrace what matters most.
4. Be careful with your media consumption. ​
When you've run out of gas and want to chillax in front of the TV, steer clear of shows that trigger fear or toxic thoughts.
My recommendation these days? The Waltons. Yes, the old 1970s classic that harkens back to Depression-era/WWII-homefront perseverance. Trust me on this! It's wholesome, progressive, endearing, and just the thing to put your mind at ease and lift your spirits.
I hope you'll use these tips to ease into 2023 refreshed, recharged, and ready to take on the new year with zeal.