What's something you wish for?
Maybe you've wished for it all your life. Maybe you've developed a longing for it over time. It could be something big or small, but it's a desire that won't leave you alone. You want it, and it matters to you.
Become a bestselling author.
Own a bed and breakfast in a seaside town.
Fund a trip around the world doing work you love.
Find a new, more fulfilling job!
Whatever it is, you just don't know how to make it come true.
You could try manifesting it by meditating on a mountaintop … which might work!
– OR –
You could take more practical steps forward … which is much more likely to do the trick!
No matter what you wish to have or achieve, there is very likely a well-worn path to get there. You simply need to do the work.
But you might be wondering, if it's as simple as that, why doesn't everyone just go out there and make their wishes come true? Two reasons —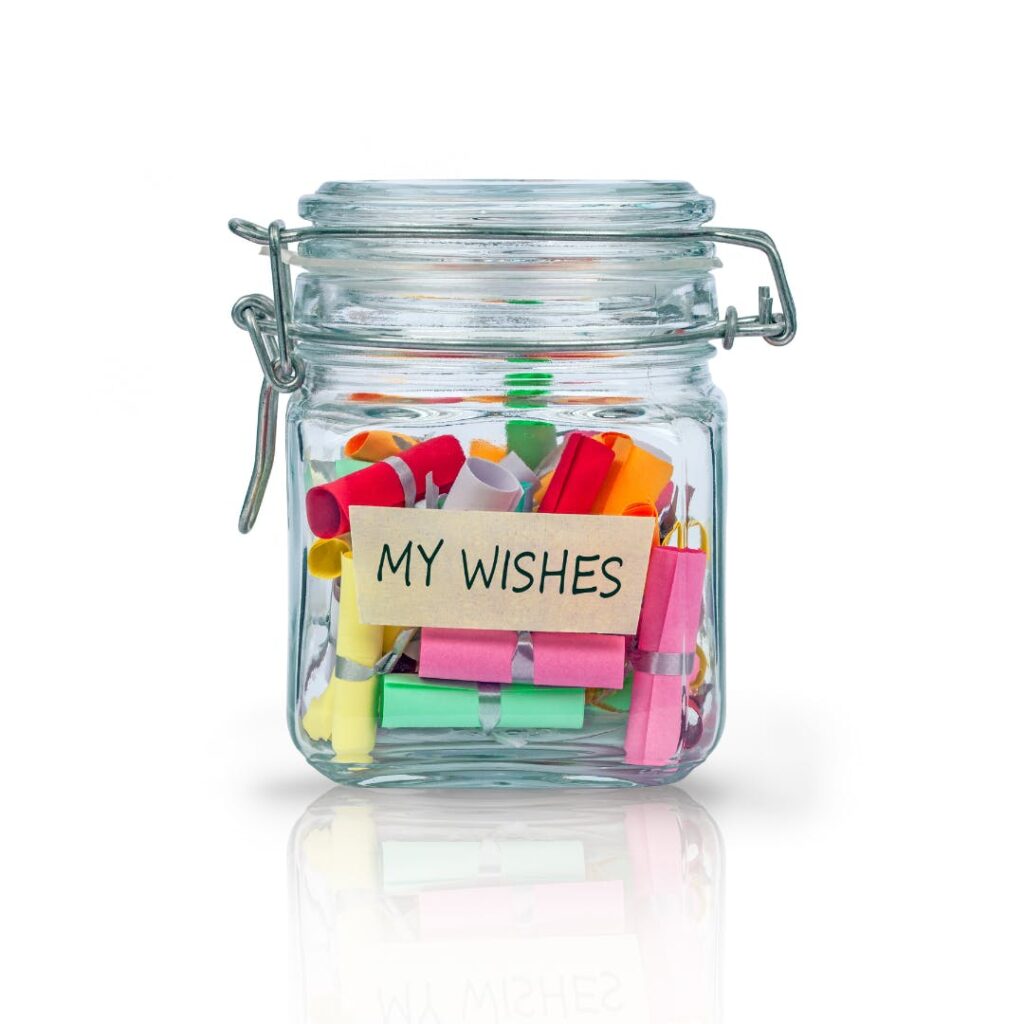 If you're anything like most people, you'd much rather
1.) seek pleasure
– OR –
2.) avoid pain
We tend to perceive things like creating structure, following the steps, and doing the work as pain — the boring, grueling, not-so-fun part.
We're looking for instant wins rather than recognizing the potential in delayed gratification.
If your wish is to be good at playing the piano, you have to practice.​
If you wish to grow your business by closing more sales, you have to do more sales calls.​
If you wish to land your dream job, you'll have to keep networking and updating your resume.
Just like you can't build a house without a foundation, you can't make your wish into reality without a structure. You'll need to look at that blueprint and get to work.
It's worked for me, and I see it work for my clients every day.
For example, a woman I worked with a few years ago saw the writing on the wall. A merger was coming at her company, and she was going to be out of a job. So she went to work creating a structure to find her new home.
She wanted to be known as the best person for the job.
And she didn't just wish for it; she went for it!
Here's what that looked like:
2x per month, she went to lunch with someone in her industry, a connection from LinkedIn.
1x per month, she spoke at a conference or association meeting.
So when the hatchet came down, she was only out of a job for three weeks. She'd created a structure that bolstered her career, took action, and was able to move into a new place with ease.
Is luck ever involved? Of course. But you create more lucky breaks for yourself if you've taken action and set the foundation for things to fall into place.
What are you going to do next to grant your own wish?