When you're working towards a goal, quitting often seems like the easy way out.
Everyone wants to throw in the towel sometimes — when the going gets tough, when you hit a hiccup, or when you're just not feeling up to it.
Getting up every day, chugging along, and doing what it takes — no matter what — isn't always easy.
And sometimes quitting just makes good sense.
But if you really want something, quitting — on your career, your business, or yourself — isn't the way to go.
If you give up now, chances are you'll kick yourself later. I've seen it lead to a lot of regret.
I've even seen quitting become a habit. People do it again and again and never get to where they want to go.
Far too many disappointments and broken dreams could've been avoided, if only they'd learned how to NOT quit, which may sound easier said than done, but it's actually quite simple.
There's only ONE way.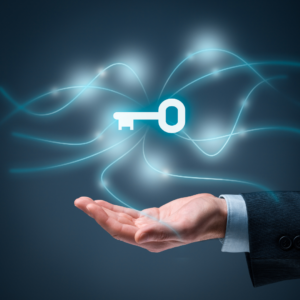 THE key to getting through tough times is to focus on the bigger picture.
Laser in on something bigger than you.
What's the goal?
What's your mission?
What's the greater cause behind what you want?
Here's what I mean —
I'm working with a team right now that's under a lot of pressure. Their industry is taking a hit, they've been through rounds of layoffs, and morale is at an all-time low. But this team is playing a crucial role in the organization, so they need to stay on their game and focused on the mission, which is producing work for an important cause. It's their collective passion for that cause that's keeping them going while the going is tough.
So, what's your personal cause? It may be something different in every scenario.
If you feel like quitting, look for something bigger.
Think about it. One of the best ways to get yourself out of a funk is to do something for somebody else.
If you've been around for a while, you may know that I went through a period of severe depression in my 20s. The best thing I did for myself was to begin helping people who were less fortunate, delivering food to individuals who were shut in with illness or old age. It changed the trajectory of my life!
It's not all about keeping your nose to the grindstone. Look for the greater meaning in the work itself. If you don't find it there, seek meaning all around you.
Hitting your business goals may allow you to give more financially to causes that matter. Changing careers may allow more flexibility in your schedule to volunteer at your kids' school.
It doesn't have to be altruistic. Making that next sale or bonus could fund a girl's trip to Napa Valley you've been craving, or a dreamy backyard makeover, or bump up retirement by a year.
THE key to getting through tough times is to focus on the bigger game.