As a coach, I'm in the business of helping people get what they want — out of their career, their business, and their life.
Over the years I've observed a thing or two about wanting, and the many reasons why people often don't get what they want.
One big reason is that they're holding tight to the idea that they've got to cover all their bases.
I've had a few clients recently who were adamant about it.
They were convinced that they had to do everything humanly possible to be absolutely certain that they were giving themselves the greatest shot at success.
Which sounds good, right? Of course you'd want to give your next thing your best effort…
"But what if it takes longer than expected?"
"What if it doesn't work out the way I hope?"
"What if I fail and fall flat on my face?"
That's where clinging tight to those bases comes into play.
"I'm excited about opening a wine shop on Main Street, but I should probably keep designing websites on the side."
"I'd like to focus on working with older widows and divorcées in my coaching business, but young professionals are my bread and butter, so I don't want to change my marketing messaging."
"I'm committed to partnering with my brother in his lucrative insurance business, but my old boss just told me about an opening at his new company. I should at least apply."
Or in my client's case, she took a severance package, stepped down from her corporate VP role, and made the decision to move in an exciting new direction…
Take a wild guess…
She started applying for more corporate VP roles that she didn't even want! Slammed the door closed, celebrated her freedom, and then tried to sneak back in.
She claimed she was "just" covering her bases. She was tempted by the "what ifs."
Look, I get it —
Change is uncomfortable.
Fear of failure is real.
Identities are difficult to shed.
Believing in yourself isn't easy.
You've gathered all sorts of evidence that you'll never really get what you want anyway.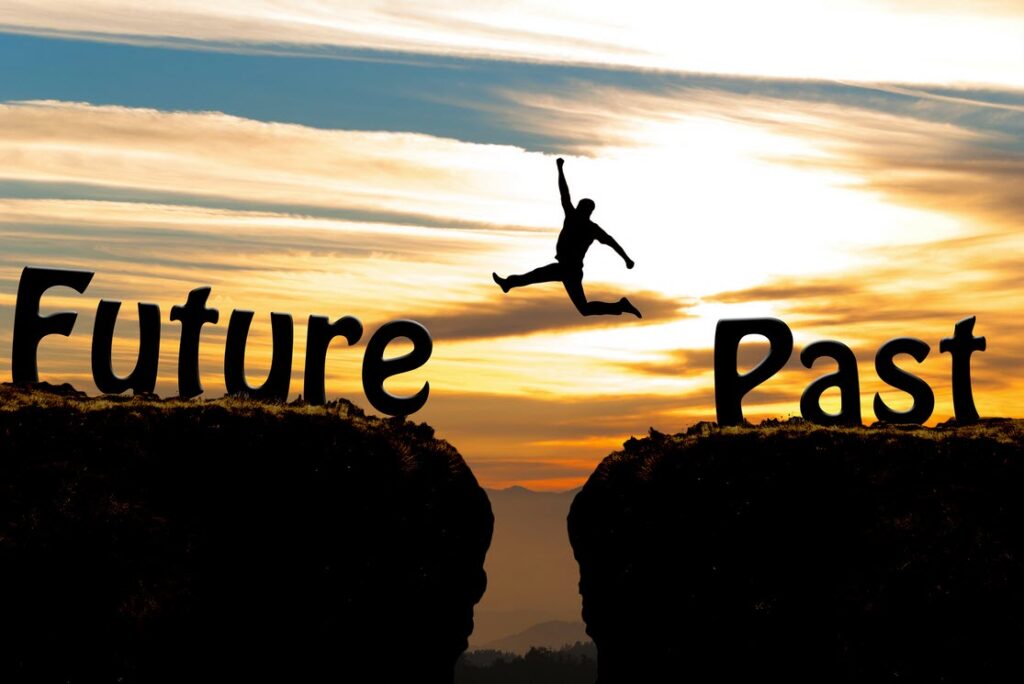 But I'm here to tell you, I've seen it countless times —
You want to change careers, get a promotion, or launch a business? You have to go all in!
You might think it's safer to stick with what you know, but the real danger is getting stuck in what you don't want.
I know it's scary, but the key to success is focusing on what's ahead of you, not what you're attempting to leave behind.
Trying to cover all your bases only guarantees that you're not going to get what you want.