by Now What?® Coaching Founder, Laura Berman Fortgang
High on the list of painful experiences, in my opinion, is waiting.  Waiting for answers to a job interview, a college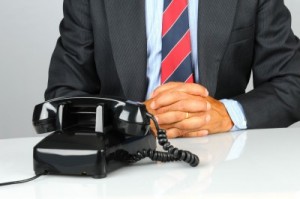 application, a turn in your luck, or any other potentially life-changing outcome.  There is little comfort in holding your breath to see how the rest of the story is going to turn out.
Even beyond those suspenseful moments, is the kind of waiting that has been going on for people in career transition during the last three years of the Great Recession.  It's the most grueling kind of waiting. Waiting for clarity.  Waiting for a relief from the financial bleeding.  Waiting for a contact to come through or better yet, a job or business momentum that seems sustainable.
So much self-torture happens on top of the pain of waiting.  Beating yourself up, wondering if your choices got you where you are, the fights that happen at home from the stress of facing the unknowns.  As bad as this all sounds, there is a way out or at least many things that can help reduce the strain.
SELF CARE
Being nice to yourself and taking extra good care of your body, mind and spirit is really important when you are in waiting hell.  You may not have the budget you are used to, but this is a good time to come up with creative ways to be good to yourself.  If you gave up the gym membership, you can still walk and do calisthenics.  If you can't get an expensive service at the salon, do one at home or find a new place that offers a discount to first timers.  Be aware of eating well and being around positive people.  Care for your mind with rest, relaxation and keep any berating self-talk at bay.
STRUCTURE
I've mentioned this in other articles, but creating a structure for your day is really important if you are waiting for answers or for something to land.  Without structure, it's easy to get depressed, oversleep and waste time in front of the TV or computer.
Make a schedule for yourself.  A time to get up, a period of time you will work daily on your career transition, scheduled exercise, meetings out of the house and most importantly, have something to look forward to every day whether it's a good book you are reading, a person you are going to see or some form of entertainment.
CONNECTION
It's natural for many people to isolate during an uncomfortable time and especially if they are embarrassed or ashamed of their situation in any way.  The waiting game is the worst time for isolation.  Connecting with others is so crucial to keeping your spirits up and engaging fully with life. 
See people, join a group of like-minded folks—career transitioners or any common interest group, and take time to tell the people you care about how they can support you during the wait.  Do you want distractions? Do you want people to listen to some venting?  Do you want hands-on help with anything? Be clear, be honest and DON'T isolate.
Also under connection, is connecting with yourself.  Whether through prayer, meditation or journaling, connect with you and the sources of power you believe in.  This is a time to stay connecting and not shut down.
ACTION KEEP MOVING FORWARD
The best antidote to waiting is not waiting.  It's continuing to take action.  Yes, sometimes, action for action's sake.  Action looks like networking, calling people, researching on the internet, making connections.  It means taking risks and not letting waiting get the best of you.
I can't wait for this time in the history of the American and Global Economy to be a distant memory, but in the meanwhile, we want to support you to get where you want to go.  Let us know if we can help.
Our next free call is this WED, March 7th 2012